Our work
Continue
The greatest among you will be your servant. (Matthew 23:11)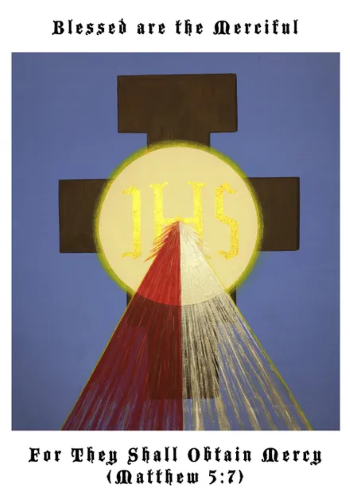 Who we are
The members of The Franciscan Congregation of Divine Mercy are companions of St. Maria Faustina kowalska who share in her mission of reconciling Earth with heaven. The FCDM works towards the reconciliation of heaven and earth by aiding in the reconciliation of each person with themselves, others and God. We do this by living Mercy in our daily lives. In all three aspects there is a special focus on prayer and deeds of Mercy.
The sisters of the first and second aspect as well as those of the fraternity branch of the second aspect live lives of sacrifice and union with God.
The two branches of the second aspect are called in a special way to defend children against the spirit of evil.
The sisters of the monastic apostolic branch of the second aspect aid in this mission through animal assisted therapy, catechesis, talks, spiritual direction and other related activities.
Those of the third aspect support the work of the congregation through prayer and deeds of Mercy.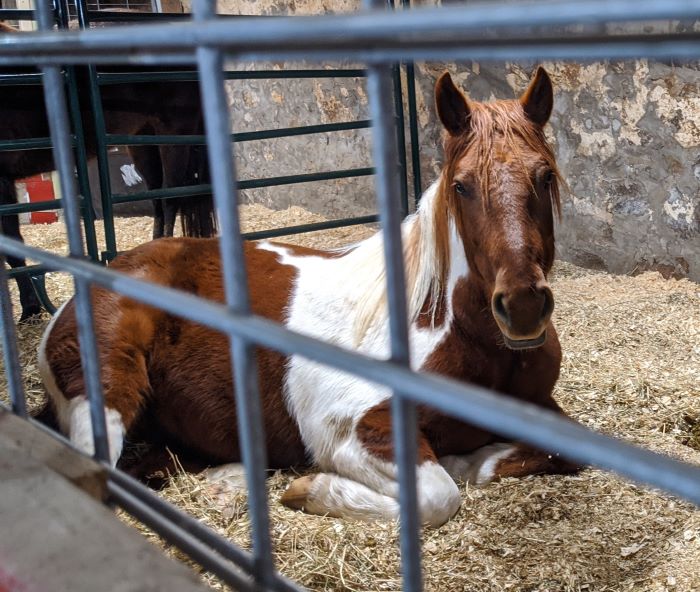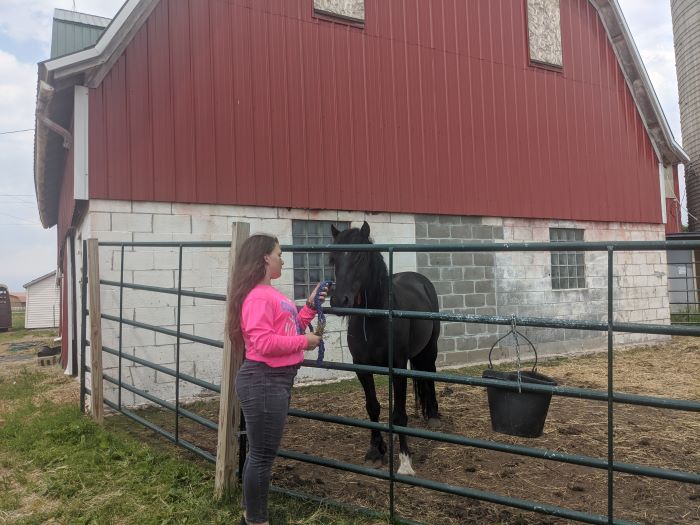 Diary quotes
The Lord Jesus told Saint Faustina: Your purpose and that of your companions is to unite yourselves with Me as closely as possible; through love you will reconcile earth with heaven, you will soften the just anger of God, and you will plead for mercy for the world. I place in your care two pearls very precious to My Heart: these are the souls of priests and religious. You will pray particularly for them; thier power will come from your diminishment. You will join prayers, fasts, mortifications, labors and all sufferings to My prayer, fasting, mortification, labors and sufferings and then they will have power before My Father."(diary number 531)
St faustina also wrote: "on one occasion, I saw the convent of the new congregation. As I walked about, inspecting everything, I suddenly saw a crowd of children... When they saw me they surrounded me and began to cry out, 'defend us from evil,' and they led me into the chapel which was in this convent. When I entered the chapel, I saw the distressful Lord Jesus who looked at me graciously and said...'you are to defend them from evil.' From that moment, I have been praying for children, but I feel that prayer alone is not enough.(diary 765)
St Faustina wrote: "the Lord gave me knowledge of His will under three aspects, so to speak, but all comes down to one.
The first is that souls separated from the world will burn as an offering before God's throne and beg for mercy for the whole world... And by their entreaties they will obtain blessings for priests, and through their prayers prepare the world for the final coming of Jesus.
The second is prayer joined to the act of mercy. In particular, they will defend the souls of children against the spirit of evil. Prayer and merciful deeds are all that will be required of these souls, and even the poorest persons can be admitted to their number. And in this egoistic world they will try to rise up love, the mercy of Jesus.
Third is prayer and deeds of mercy, without any obligation taking vows. But by doing this, these persons will have a share in all the merits and privileges of the whole (congregation). Everyone in the world can be long to this group."(diary 1154-1157)
Testimonials
I have been praying for years for a spiritual director and to find emotional healing in my life and in my relationships. God has answered my prayers with Sister Mary Veronica and the Divine Mercy community that is forming through her direction. Sister has helped me to more fully understand and live the Gospel and Divine Mercy in my daily life. I have been Catholic all of my life, and more devoted to my Catholic Faith for the last 20 years, however, I realize now that I did not truly understand the Gospel message and how it is to be lived. Sister has helped me to understand how to live the Gospel and Mercy in my marriage, in my motherhood, and in other family relationships and friendships as well. What is also crucially important, is that I have learned how to apply the Divine Mercy message to myself! It is a life long deepening and growing in understanding, an ongoing conversion, however, I truly do believe that through Sister Mary Veronica and the Divine Mercy Community, my own life, and the life of my marriage and family, has been spared from great harm and destruction due to significant past wounds and a misunderstanding of God's Love and Mercy. Sister is gracious enough to meet with my husband and me regularly and has made herself available to our whole family when guidance is needed. We and many others I am acquainted with have also benefited greatly from the classes Sister has offered over the years, and continues to offer, even though due to COVID they must, for now, be offered virtually. The classes on Divine Mercy, the Catechism of the Catholic Church, and the Differences Between Men and Women are so very helpful in more fully embracing and living the Gospel and Divine Mercy. The Merciful Heart of Jesus Community Farm is a treasure in the heart of Wisconsin and I look forward to how God will continue to send forth His Healing and Mercy through all the aspects of the community.
Every community is made better when they are able to experience Christ within it. Sr. Veronica and her apostolates do just that. Their visible presence along with their countless hours of service within our community brings with it the face of Christ. Something so many communities are missing within them. I have known and been associated with Sr. Veronica since my arrival in the Marshfield area beginning in July of 2018. And the witness I have seen and experienced is that of great joy. The humble mission lead by Sr. Veronica has allowed the Marshfield Deanery's faith community to experience the true evangelization and zeal of Christ. This is and has been done through the numerous classes offered to anyone interested in learning more about our Catholic faith, through the liturgy of the hours brought to each household that wants to participate daily via live-streaming, and through spiritual direction that she has offered during times of great need from those who have sought her out. In the near future her animal therapy will serve many who have suffered traumatic experiences, leading them back to a life of trust and hope. Here at Christ the King Parish, Sr. Veronica has led our Divine Mercy Sunday prayer and talk for the past two years. This has been very beneficial to our parishioners and something they have looked forward to each year. Her commitment to the Divine Mercy is that of a true disciple; spreading God's message to anyone seeking out his love and mercy. I look forward to working with Sr. Veronica for many years and know that God will always guide her work in his vineyard. There is much work to be done, and with the help of Sr. Veronica and her ministries it will begin to be accomplished.